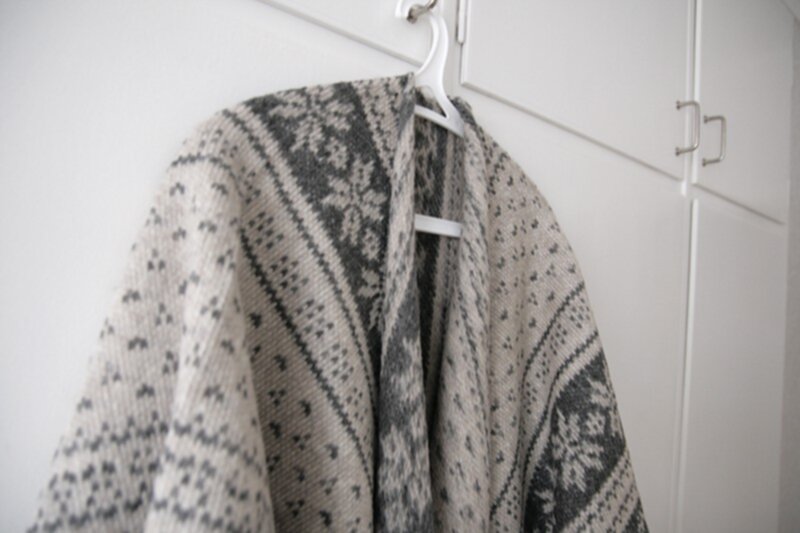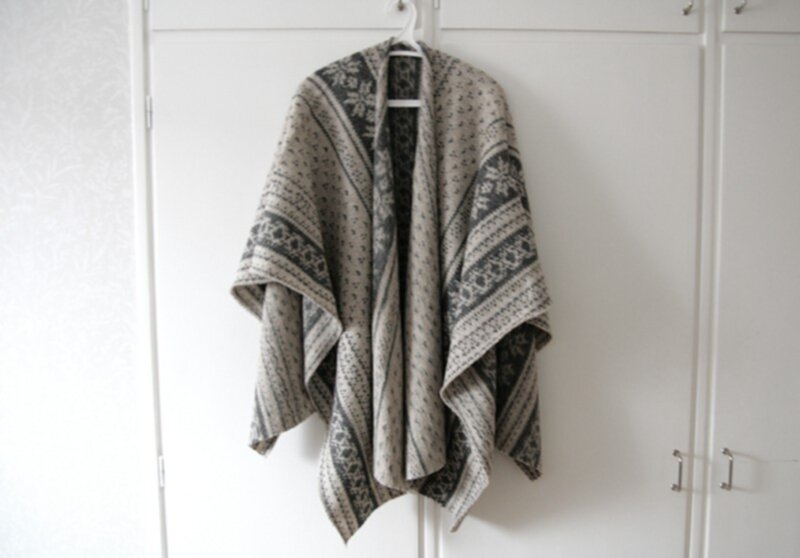 I dag har jag äntligen gjort min egen cape och jag blev faktiskt riktigt nöjd! Jag köpte ett färdigstickat tyg på en lokal tygaffär och priset för det blev ca: 220 kr (det går säkert att komma undan billigare då jag råkade ta för mycket tyg). Därefter följde jag Martinas beskrivning och klippte till själva formen så att jag blev nöjd. Ett tips är att klippa lite varje gång och prova capen på mellan varven så att ni inte råkar klippa för mycket och förstöra den. För att få till ett fint fall är det viktigt att få till balans mellan armarna och längden och jag tror även att det är bra med ett lite tyngre tyg som faller snyggt (gärna stickat). Själv blev jag som sagt supernöjd med min och den får åka med till London och ska bäras utanpå skinnjackan så att jag slipper alla tråkiga vinterjackor.

Vad tycks?
Kommentarer:
Where did you buy the fabric? And if it's in Sweden, do you know any place you can buy it online??

loves your blog! Hugs
Sofie Hi dear! I bought it in a fabric store here in Sweden but I don't know where you can find similar. My tips is to check out bigger fabric stores and ask for wool fabric. Good luck sweetheart!
Är extremt imponerad! Skulle vilja göra en annan ide men vet inte vart jag köper detta tyg!?
Tack! Jag köpte det i en vanlig tygaffär i Umeå :)
Very beautiful: styles, photos, blog !



http://www.lavoguette.com


LaVoguette Thank u lovely!